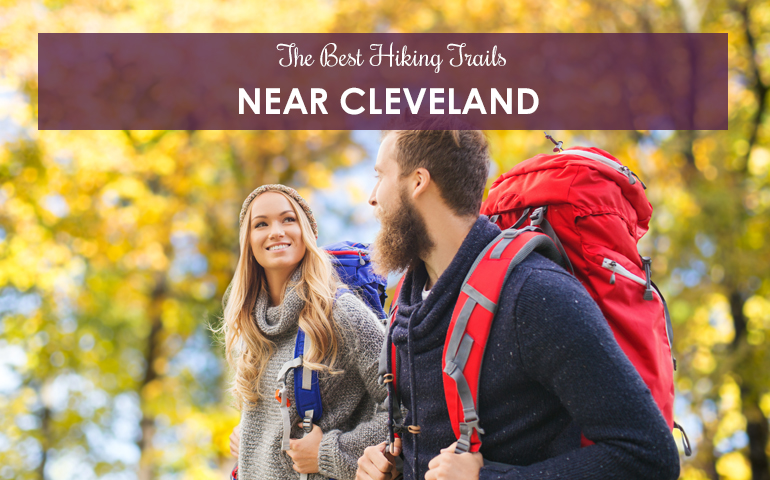 The Best Hiking Trails Near Cleveland Ohio
Cleveland and its surrounding areas have more than its fair share of great hiking spots. There is no better time than this October to get out and enjoy the crisp weather. Planning your next outdoor adventure just got a whole lot easier because we have found the best trails and hiking spots for your next fall trip!
Ledges Hiking Trail inside the Cuyahoga Valley National Park is the perfect spot to go when you crave some outdoor adventure. You can start by the Happy Days Lodge and follow the 2.7-mile path towards the 50-ft. deep cave, a nice cool down after some moderately challenging hiking.
At Chapin Forest Preservation, you can get all the fresh air you may need while hiking along the Metroparks lake. Pass by the Historic Standard Quarry during this six-mile trail. Visit during the winter for some snowshoeing and cross country skiing.
The most popular of all the Hocking areas is Old Man's Cave, located on State Route 664. Here at the Upper Falls, the Grandma Gatewood Trail begins its six-mile course connecting three of the park's areas: Old Man's Cave to Cedar Falls to Ash Cave. This same trail has been designated as part of Ohio's Buckeye Trail as well as part of two national systems - the North Country Scenic Trail and America's Discovery Trail.
The Gorge Metro Park offers spectacular views of the Cuyahoga River, along with great hiking trails and rock formations. There is no better place to spend your day enjoying the changing leaves, hiking, and spending the day in nature.
The trails of Black River Reservation are the star of the show in Lorain County Metroparks. Just 35 minutes south of the city, you can engulf yourself in nature's simplistic beauty in this reservation. Find your way towards the Bridgeway Trail where you can run, walk, hike, or scooter across the 1,000-ft. bridge with views of the river.
There is no better time than this October to spend your Saturday hiking and enjoying the beautiful fall foliage around Cleveland. When you are planning your next hiking trip, be sure to consider one of these great hiking spots and use the All Trails App to find new and exciting trails!